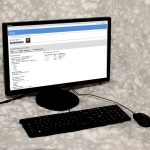 I presented another paper about the progress made developing the piClinic Console at the Institute of Electrical and Electronics Engineers Global Humanitarian Technology Conference, or IEEE GHTC for short. The paper, titled Bridging the Gap between Paper Patient Records and EHR Systems with the piClinic Console will soon hit the Web in the IEEE Xplore Digital Library (subscription required). This latest paper describes more about the technical aspects of the system and its development and compliments the papers published earlier this year that describe how the project has been used to support educational goals (Using Independent Studies to Enhance Usability Assessment Skills in a Generalist Program) and foster international design collaboration (Enriching Technical Communication Education: Collaborating Across Disciplines and Cultures to Develop the piClinic Console).
The conference was the first real opportunity for me to discuss the project with others in the humanitarian technology field, which was both encouraging and discouraging at the same time. I was encouraged to hear that the idea still seems sound and the need was recognized by everyone with whom I talked. There's really no question that the gap it is designed to fill is a real one. At the same time, I've been calibrating my expectations on how long things take, not only in the healthcare field, but with foreign government agencies as well. Those who travel regularly in these sectors will likely not see this as news, but, coming from high tech, my time scale needs some serious recalibration.
Wake-up call
At the conference, one research described a similar project  (a very similar project) that he's been working on for the past 17 years to get past the field-test stage (the stage my project is just starting to enter). He described how he's had to navigate various health ministries across the African sub-continent as well as EU funding agencies. While I'm [finally] realizing that such time frames are quite reasonable in this context, my high-tech industry can't help but think of what was going on 17 years ago and how much has changed. For example, in 2001:
I had a state-of-the-art Nokia 6360 cell phone. (Look! It's digital!)

Nokia-6360, released November, 2001. Photo copyright: Nokia Museum https://nokiamuseum.info

My computer ran Windows 2000 (and had a large CRT monitor).

Windows 2000 splash screen. Image copyright: Microsoft Corp. from https://winworldpc.com/
I can't begin to imagine how things will look a decade or two from now.
The good news (and, bad news at the same time) is that the need for a solution such as the piClinic Console has been recognized by others and that various solutions to meet those needs are being pursued. The unfortunate part of that is that the need for a solution such as the piClinic Console has been recognized for decades and, to date, no viable solution seems to have been put forth.
Comparative advantage
I hoped to begin facilitating information processing in small clinics with very limited resources in a time frame that wasn't measured in decades, which is why I've been working with mostly clinics funded by private non-governmental organizations (NGOs). Their needs are similar to those of the public clinics and the path to the decision makers is much shorter.
My hope on this project is that I can demonstrate the effectiveness of the system in the private clinics so that someone with more time, patience, and bureaucratic skill can use those successes to move policy in the public agencies.
Looking forward
With my current publication and conference queue cleared out for this year, it's back to work preparing the system for next year's field tests. I'm still lining up clinics in which to conduct field tests and the demos have gone well. The system almost sells itself to the point that I need to learn how to get out of its way during the demo.