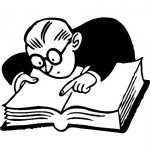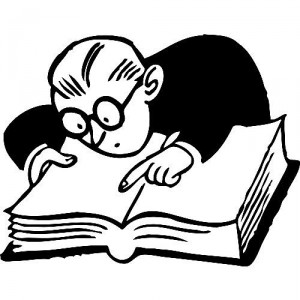 The reader goals in this series describe the different reader and content interactions with informational content to help content developers and site managers provide the content that best accommodates their audiences' goals. The underlying assumptions behind these interactions are twofold:
Readers come to informational content with some goal in mind.
The readers' goals might not coincide with their content experience.
Understanding readers' goals is critical to providing the content and experience that helps readers achieve their goals.  Understanding the relationship between reader goals and content also informs the feedback that the reader can provide and the best time to collect that feedback.
Informational content
The interactions described in this series are based on (and primarily intended for) informational content that has no specific commercial goal. These interactions might also apply to sites with commercial goals; however, they were developed for sites with no specific commercial goal.
Audience analysis
The reader-content relationships described in this series are best discovered through audience research.  Having these models in mind can help inform and direct your research. These models can also help identify and characterize the patterns you observe in your audience research.
At the same time, as a writer, I realize that it isn't always possible to conduct audience research before the content is required. In those cases, these models provide a reasonable starting point from which to later collect data that can be used to refine your model and content. By taking what you know about your audience, you can select an interaction model that fits what you know and use that model as the basis for your initial draft of the content and its metrics.
Feedback and metrics
A key part of these interactions is to help identify what type of feedback can be collected and the best time to collect it. From the readers' perspectives, the content the means to accomplish a goal, therefore, goal-related feedback is the most representative measure of content effectiveness.
When readers' goals coincide with completing the content, as in the Reading to do here case, collecting goal-related feedback at the end of the content makes perfect sense. However, we found that much of the content found in  informational sites has a different relationship with readers' goals. Recognizing this and altering the feedback instruments to match can improve the quality of the feedback on the content.
Finally, the interaction descriptions in this series are somewhat vague when it comes to specific instrumentation and metrics. This is for two reasons. First, the best instrument to use is very context specific. Second, because of this, we haven't studied this aspect enough to make general recommendations. However, we're working on it.
---
This series looks at the different site interactions that readers have with informational sites and is adapted from the full paper on the topic that I wrote with Jan Spyridakis and presented at HCII 2015: Using Readers' and Organizations' Goals to Guide Assessment of Success in Information Websites. See the entire series