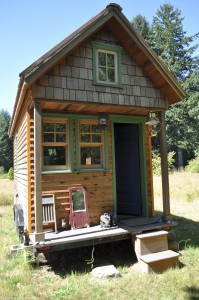 After being submerged in the depths of my PhD research project since I can't remember when, I'm finally able to ponder its nuance and complexity. I find that I'm enjoying the interesting texture that I found in something as mundane as API reference documentation, now that I have a chance to explore and appreciate it (because my dissertation has been turned in!!!!). It's in that frame of mind that I consider the antithesis of that nuance, the "sloganeering" I've seen so often in technical writing.
Is technical writing really so easy and simple that it can be reduced to a slogan or a list of 5 (or even 7) steps? I can appreciate the need to condense a topic into something that fits in a tweet, a blog post, or a 50-minute conference talk. But, is that it?
Let's start with Content minimalism or, in slogan form, Less is more! While my research project showed that less can be read faster (fortunately, or I'd have a lot more explaining to do), it also showed that less is, well, in a word, less, not more. It turns out that even the father of Content Minimalism, John Carroll, agrees. He says in his 1996 article, "Ten Misconceptions about Minimalism,"
In essence, we will argue that a general view of minimalism cannot be reduced to any of these simplifications, that the effectiveness of the minimalist approach hinges on taking a more comprehensive, articulated, and artful approach to the design of information.
In the context of a well considered task and audience analysis, it's easy for the writer to know what's important and focus on it–less can be more useful and easier to grok. He says later in that same article,
Minimalist design in documentation, as in architecture or music, requires identifying the core structures and content.
In the absence of audience and task information, less can simply result in less when the content lacks the core structures and content and misses the readers' needs.   More can also be less, when writers try to cover those aspects by covering everything they can think of (so-called peanut-butter documentation that covers everything to some unsatisfying uniform depth).
For less to be more, it has to be well informed. Its the last part that makes it a little complicated.
---
Carroll, John, van der Meij, Hans (1996): Ten Misconceptions about Minimalism. IEEE Transactions on Professional Communication, 39(2), 72-86.