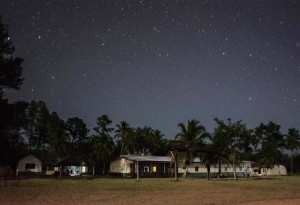 I'm finally getting back online after being in Honduras for two weeks and then spending the next two weeks catching up to the life I left behind.
For the last two weeks of February, my wife and I were in Honduras working as members of a brigada medica (medical brigade) with the International Health Organization of Minnesota (IHS of MN). We worked as a part of a medical & dental team—my wife was an interpreter and I was a radio operator. The organization deployed eight teams to various parts of Honduras. Our team went to a field hospital in Rus Rus, a small village in the jungle, 60-some miles inland from the Caribbean coast of Honduras and just five miles north of Nicaragua in La Mosquitia.
IHS of MN has brought medical brigades to Honduras for 33 years. This was our second trip with them and our second time at the field hospital in Rus Rus. Last year, I filled in as an interpreter for the medical staff when I wasn't on the radio. This year, we had a surplus of interpreters, so when I wasn't working the radio, I mingled with the local people who came to visit the clinic and got to know more about them and their lives.
As with our trip, last year, it was an amazing experience. We had the pleasure to work on a dedicated team of volunteers who provided health and dental care to people who would otherwise not have access to these services.
More stories, photos, and videos to come!