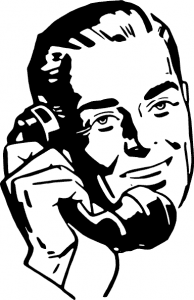 My blog is getting close to celebrating its six month birthday and I'm still finding its voice. Sure, its voice is really my voice, so maybe I'm still finding my voice as well.
From the first post, I started off with some simple, structural rules. Well, rule. Each post should be less than 500 words. That's about two minutes for the average person to read. It seemed like a good limit to accommodate the reader's patience and temper the writer's proclivity to go on and on (and on and on…). Thanks to editor that WordPress provides, I can  tell when I've hit my limit and several posts have been trimmed down considerably to meet the limit.
There's more to writing, however, than word count. After limiting the length, the next challenge is the voice and tone. How do I want the blog to sound. Looking back at the topics, they seem to wander around with no apparent direction. In some sense, that's the nature of a web log, but I'm not sure that's where I want it to go. This became a more pressing problem as I recently wrote several posts that I'm not sure will ever see the light of day, at least in their current form. They appear to have been written by someone who is very impatient and somewhat upset with things as they are. (Oh, right, that must've been me). Whether or not that's what I meant to say at the time, I'm not sure that's what I wanted to say. So, I'll muffle those for the time being. Because it's easier to edit than create (usually), maybe I'll come back to them and tidy the up. Constructively, I think they represent my state of mind (unfocused), and my annoyance with that. Fortunately fate has intervened to help turn that around.
Now that school's over, I've got time to attend some of the social/professional events that are going on around town (Seattle). In one I attended earlier this week, I saw Steve Fisher talk about Content & Design: Conflict is the Key to Great Experiences. Most of the content from his talk is on his website at Responsive content modeling, if you're interested.
The key takeaways from Steve's talk were using and working through conflict to arrive at the design's:
Audience
Vision
Principles
Goals
Those seem like reasonable elements to identify for my blog to help me find its voice. Now to get to work.